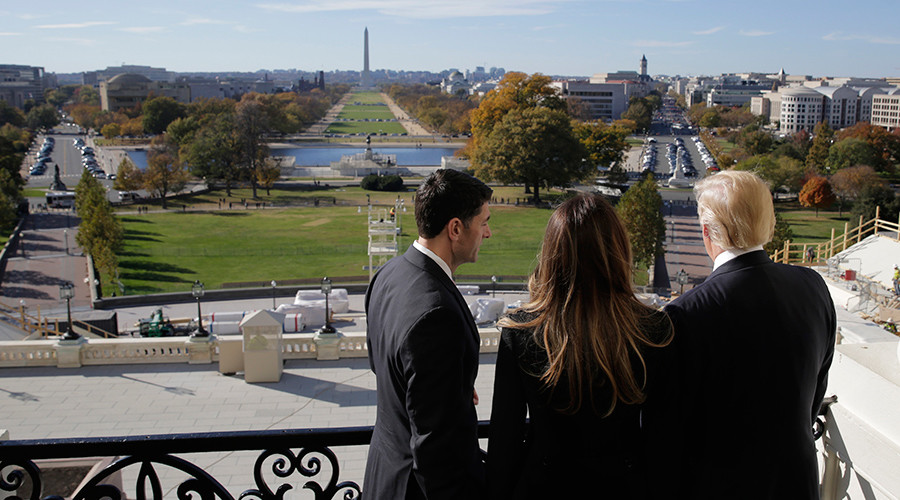 The House Intelligence Committee probe into possible improper contacts between Donald Trump's presidential campaign and Russia has not found any evidence yet, according to the Republican committee chair.
*
"We still have not seen any evidence" that the Trump campaign communicated with Russia, Rep. Devin Nunes, the House Intelligence Committee chairman, told reporters on Monday.
*
Michael Flynn, Trump's former national security adviser who spoke with the Russian Embassy in Washington prior to the inauguration, was just doing his job, Nunes said. He added that US intelligence services eavesdropping on the call amounted to "inadvertent collection," but was "very interested" to find out who made the decision to publish Flynn's name.
"The Logan Act's ridiculous and you know it," Nunes told reporters who inquired whether Flynn was acting improperly.
No one has ever been prosecuted under the early 19th-century law banning US citizens from engaging in foreign policy without government sanction.
Reports that US intelligence services were listening in on the call were leaked in papers critical of the Trump administration following the inauguration, resulting in mounting pressure on Trump to fire Flynn, who resigned on February 14.
Democrats have claimed that Russian security services, personally directed by President Vladimir Putin, interfered in the US presidential election to help Trump, and even accused the Republican of being "Putin's puppet."
The accusations began after Democratic National Committee emails were published by WikiLeaks on the eve of the party's national convention, revealing collusion among senior officials and Hillary Clinton's campaign. In October, WikiLeaks published tens of thousands of emails from the private account of Clinton campaign chair John Podesta. Clinton and the DNC likewise blamed the disclosure on Moscow.
Intelligence Committee's ranking member, Adam Schiff (D-California), has emerged as one of the loudest voices claiming Russian interference in the US elections and aid to the Trump campaign. No evidence of either claim has ever been provided to the public.