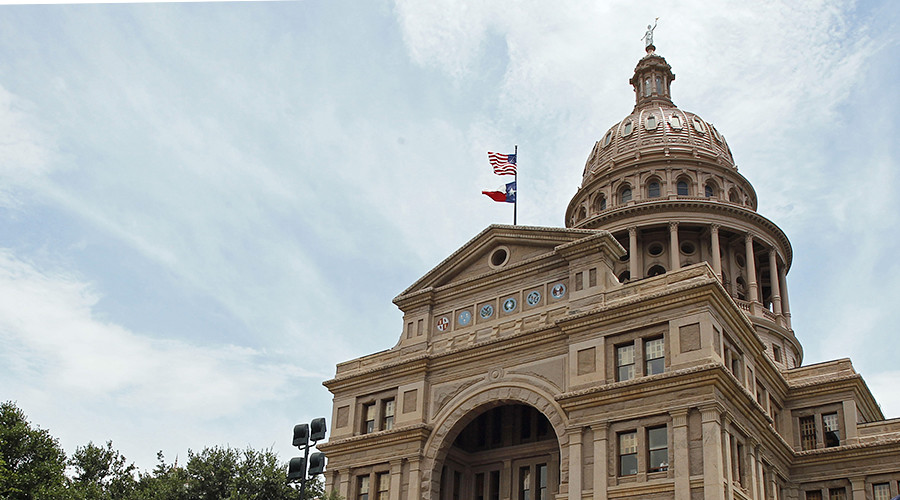 Police in

Texas

will have to cooperate with

federal immigration officials

or face fines and jail under a new law cracking down on

"sanctuary cities."

Governor Gregg Abbott

sidestepped planned protests against the law by signing it on Facebook Live.
*
Abbot has pointed out that the Supreme Court decision upheld the Arizona law's provision allowing police to ask about immigration status, and expressed confidence the SB4 will stand up in court.
The Texas chapter of the American Civil Liberties Union (ACLU) has announced it intends to challenge the law, which it says encourages racial profiling and will "clog" the state's jails.
"It will not stand," ACLU Executive Director Terri Burke said in a statement.
State representative Cesar Blanco, a Democrat, accused the governor of using social media to "get ahead" of planned protests against the bill. Last Monday, 20 people were arrested after a sit-in protest at Abbott's office and charged with criminal trespassing, according to AP.
The governor's office said it chose to show the signing via Facebook Live because that is "where most people are getting their news nowadays," according to Abbott's spokesman John Wittman.
While almost 5,000 people had an "angry" reaction to the livestream by Monday morning, some 10,000 have either "liked" or "loved" it.