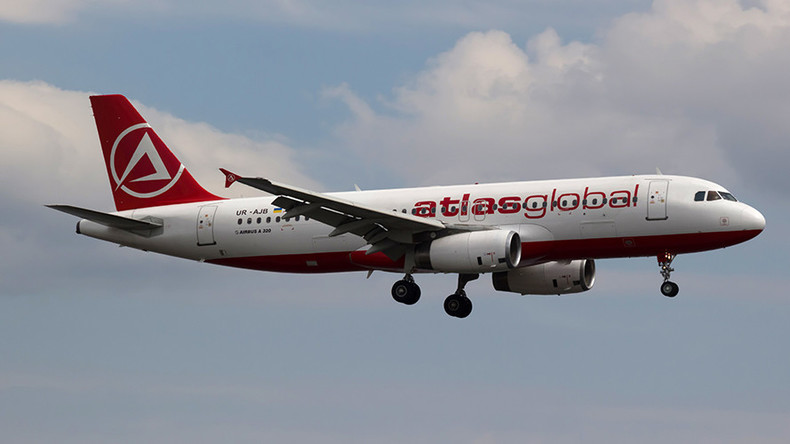 Copenhagen

police are investigating a threat made against planes belonging to Turkish airline

Atlasglobal

. The city's airport closed 10 gates after being alerted of the threat by police.
"Copenhagen police have said there is a threat against all Atlasglobal's planes in Europe," a Copenhagen Airport spokesman said, as quoted by Reuters.
READ MORE: LaGuardia Airport partially evacuated, man arrested over 'bomb threat'
One airplane was prevented from taking off due to the incident. It was moved to a remote part of the airport while police carried out their investigation.
Copenhagen Airport tweeted at the time that gates C30-C39 had been closed amid a "police investigation." It later said the airport was "back to normal" and operating with minimal delays.
Atlasglobal later confirmed that flights had resumed at the airport after security checks found "nothing negative" following the threat.
"After receiving notice concerning the Atlasglobal flights in Copenhagen Airport, security units were contacted," the airline said. It added that "necessary security measures were taken, and security units conducted necessary inspections."
Atlasglobal is a Turkish airline headquartered in Istanbul, which operates domestic and international passenger services and charter flights. It operated under the name Atlasjet until March 2015.