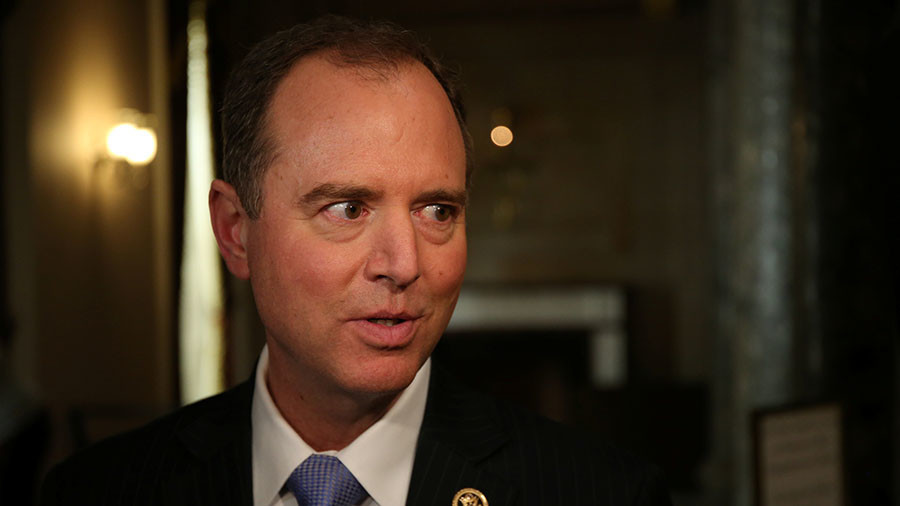 House Intelligence Committee Ranking Member Rep. Adam Schiff. © Zach Gibson / Reuters
Donald Trump

launched an explosive tweet aimed at

Adam Schiff

, the top Democrat on the House Intelligence Committee.
Schiff responded by telling Trump to do executive duties rather than tweeting.
Labeling him "Little Adam Schiff," Trump accused the Democrat of being one of the "biggest liars and leakers in Washington."
Schiff was deeply critical of the publication of the 'Nunes memo,' which was released on Friday, arguing that it cherry-picked details from classified documents to undermine the FBI. The memo revealed that the origin of the warrant to spy on Trump adviser, Carter Page, was a dossier funded by Hillary Clinton's campaign through the Democratic National Committee.
The so-called Steele dossier "formed an essential part" of the FISA probable cause order obtained by the FBI from the Foreign Intelligence Surveillance Court (FISC) on October 21, 2016. The warrant was extended three times, also on the basis of the dossier that former FBI head James Comey called "salacious and unverified."
Schiff fought back on Twitter:
Democrats are seeking the release of a second document to counter the Republican 'Nunes memo.'