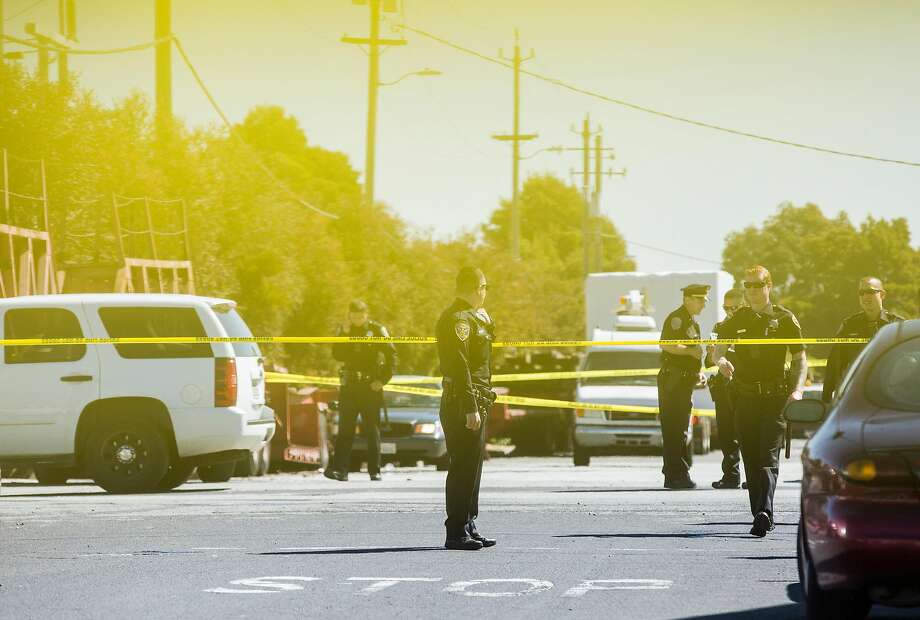 SF street fight interrupted by hit-and-run that leaves 1 man dead
By Sarah Ravani and Jenna Lyons
A man plowed into five people with his vehicle Wednesday morning in San Francisco in a hit-and-run that left one person dead, police said.
Police initially said the incident came as a result of the driver getting into a fight with the five people around 10:30 a.m. near Illinois and 24th streets. However, officials have since revised their report to note that the pedestrians were fighting among themselves. It's not clear if the driver was involved in the altercation.
One man died from the collision, while the conditions of the remaining four victims is not known. Authorities initially reported that four of the victims were taken to the hospital with life-threatening injuries.
The driver was traveling northbound on Illinois when he hit the pedestrians who were on the sidewalk, police said.
"We have to look at all aspects," said Officer Robert Rueca, a San Francisco Police Department spokesman. "Was there a mechanical issue with the vehicle? If this was intentional, what was the intent? Could it have been a medical issue? We also need to talk to the driver."
Police officers converged on the scene Wednesday morning, where caution tape blocked off the crime scene.
Paul Lim, who works at the nearby mechanical contractor Anderson Rowe & Buckley, said a distraught passerby ran into the business asking for items to help stop the victims from bleeding out.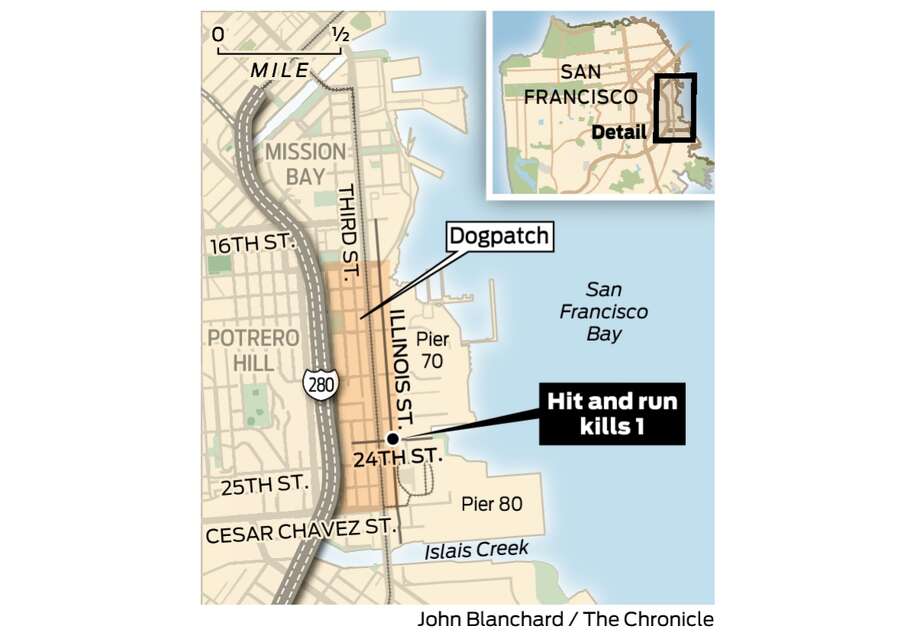 They soon heard the sound of sirens in the area and Lim, 58, stepped outside to see four injured people, he said.
"I saw two lifeless people from across the street," Lim said. "Another one was being consoled by a friend screaming for help. And another one was moving very slowly."
Police are still looking for the driver. Authorities have a vehicle and suspect description, Rueca said. It has not been made public.
"We have eyes on the streets all throughout the city," Rueca said.